Worship the King!
Meer van Beloved Daughter: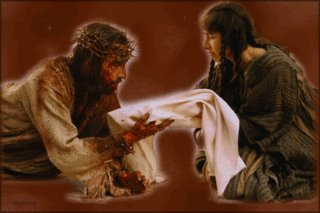 Jezus Christus is voor onze zonden
Zijn Bloed heeft gevloeid
op het kruis van Golgotha
en reinigt jou van al je zonden
en besmeurdheid van deze wereld.
als je je leven aan de Here Jezus geeft
Hij je schoonwast met Zijn Bloed.
ontvang je dan de Heilige Geest
Eeuwig leven zul je ontvangen,
Ieder mens komt voor deze keuze te staan.
De keuze voor Jezus die leven geeft
of de keuze voor de hel, die net zo reeel is.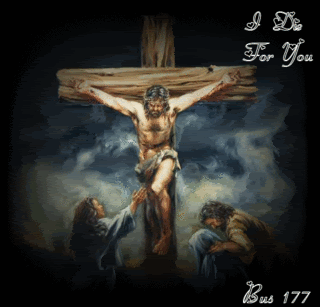 Door het Bloed van Jezus :
- ben ik verlost uit de handen van de duivel.
- zijn al mijn zonden vergeven
- wordt ik voortdurend gereinigd
- vernieuwd alsof ik nooit gezondigd had
- heb ik de vrijmoedigheid om in de
Tegenwoordigheid van God te komen.
Als we onze knieen buigen
en ons hart overgeven aan Hem
Jezus heeft Zijn Leven gegeven,
Laten we dit nooit vergeten: